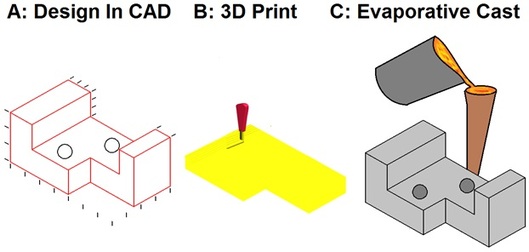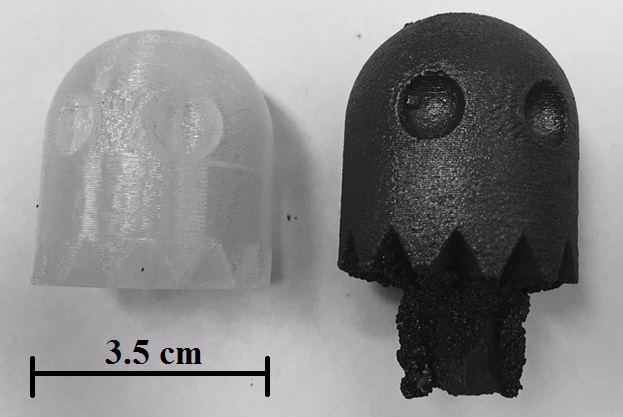 Additive Manufacturing Evaporative Casting
A new process that overcomes many of the drawbacks of conventional beam based metal additive manufacturing. It provides the benefits of additive manufacturing while also being faster, less expensive, scalable, and able to have conventional metallurgy and properties.
Ability to cast in various steel and iron grades. Nonferrous testing is in the planning phases.
Current research results being presented at MS&T.